Floating Docks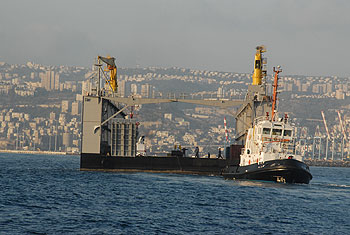 Israel Shipyards supplies floating docks for both naval and marine operations. Due to growing demand to establish more shipyards and ship-to-shore services, floating docks of varying sizes are fast becoming a popular request.
ISL floating docks are currently in service in shipyards not only along Israel's long coast, but also in Greece, Italy, Philippines, Turkey and Equatorial Guinea.
These custom-tailored docks are designed for reliability, heavy tonnage support and fast deployment. As mobile structures, they can be moved to different locations.
Special features:
Lift capacity of 4500 tons, 7500 tons and 20,000 tons
Suitable for maintenance and repair of a wide range of vessels, from patrol crafts to merchant ships
Docks are fitted with all systems needed for independent docking and maintenance activities
Operation is simple and requires only a Dock Master and a limited team.