Merchant Ships - Commercial Vessels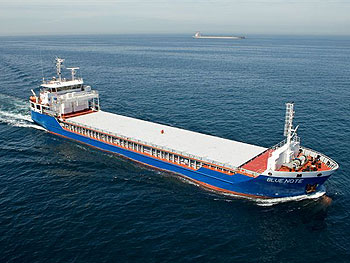 ISL commercial ships range from 3000-ton merchant vessels to 10,000-ton container and cargo ships.
Their purposes are as varied as the maritime market: feeders, bulk carriers and more.
Even tight timetables are handled professionally. Within the last two years, ISL launched four general cargo ships with 4800-ton capacities, all for German customers.
ISL is certified to design and fabricate according to the rules of I.A.C.S. members (International Association of Classification Societies).
Over 60 years of experience go into each commercial vessel. It is clear why Israel Shipyards is a trusted name for high-quality performance, cost-efficient operation, and the ability to contribute to an attractive return on investment for our customers.
Click to enlarge: