In the late 1960s, Israel Shipyards was the first in the Western world to design and build a fast-attack missile boat: the Reshef Class SAAR 4, commissioned by the Israeli Navy. At that time, it was a new concept to use relatively small, fast missile-equipped craft to meet threats in the Naval arena.
The swift action and superior handling of the
SAAR 4
was cited by the Israeli Navy as contributing to the successful defense of Israel in the 1973 war.
This pioneering success eventually resulted in a second vessel: the NIRIT class
SAAR 4.5
, a larger, more powerful version of the SAAR 4.
Many
SAAR
class boats are actively serving in the Israeli Navy as well as other Navies around the world.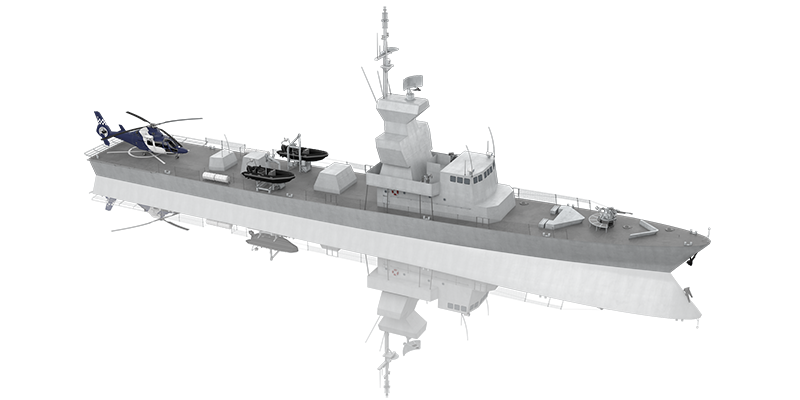 SA'AR 4.5
Specifications:
LOA (Length Over All): 62m
Beam Max.: 7.60m
Displacement: About 500tons
Max Speed: 32knots
Range @ 18knots: 3200M
Characteristics
Based on the combat-proven design built for the Israeli Navy, the SA'AR 4.5 is a fast attack missile corvette. With the accumulated experience of hundreds of thousands of operational hours in the Israeli Navy, the SA'AR 4.5 is the perfect solution for naval warfare.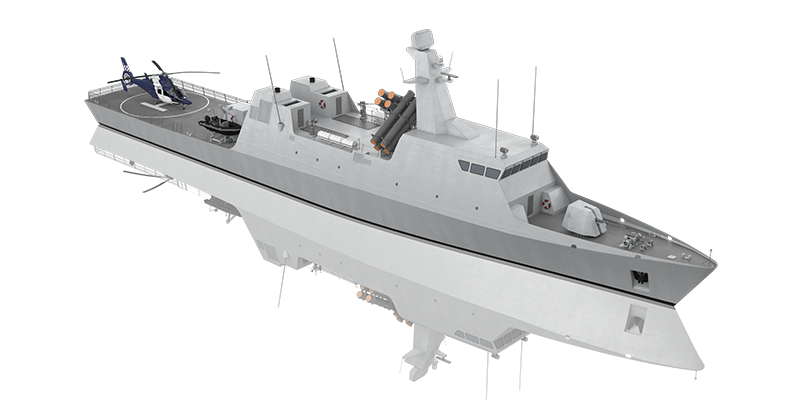 SA'AR S - 72
Specifications:
LOA (Length Over All): 72m
Beam Max.: 10.25m
Displacement:About 800tons
Max Speed: Above 30knots
Range @ 12knots: 5000M
Characteristics
The new design of the state-of-the-art SA'AR S – 72 brings next generation operational capabilities to future naval warfare.. Key features include medium-size marine helicopter operations, hybrid propulsion, and advanced combat systems ‒ making the SA'AR S – 72 the most advanced and cost-effective missile corvette available.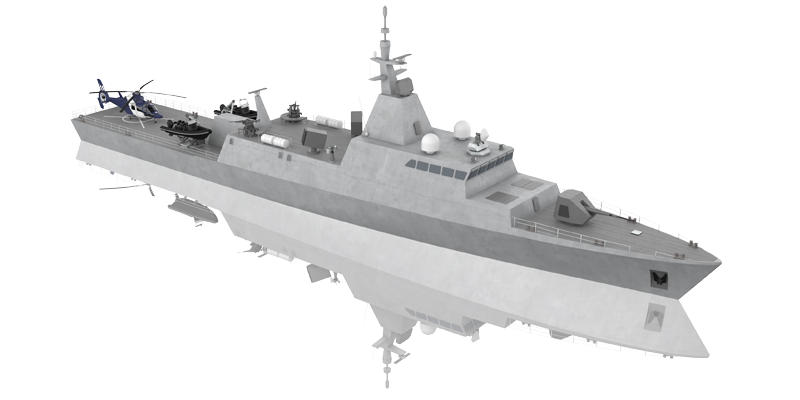 SA'AR S - 80
Specifications:
LOA (Length Over All): 80m
Beam Max.: 11.0m
Displacement: About 1000tons
Max Speed: Above 28knots
Range @ 12knots: 3500M
Characteristics
based on Israel Shipyards Ltd. (ISL) S-72 platform, and the Israeli Navy Light Patrol Corvette– the RESHEF Class an advanced multi-roll vessel. features greater versatility and higher payload capacity, with increased weapon suite. can be adjusted with suitable systems to a missile Corvette or as an OPV version.