One of the ISL vessels currently in highest demand, the
SHALDAG
FPC was designed in the late 1990s, integrating valuable improvements created by Israeli defense experts in response to real-life security challenges.
The SHALDAG is most valued for security tasks where high intercept speeds and easy maneuverability are required. In addition, the vessel is equipped with highly advanced weapons systems, produced by world-recognized Israeli designers.
The combat-proven success of this unique ISL craft was quickly established with the Israeli Navy, attracting the attention of many other Naval forces.
Drawing on extensive operational experience in different environments, the craft continued to be improved, including the addition of newer lightweight weapons systems.
To date, three types of SHALDAG have been introduced, in addition to several upgrades.
Shaldag MK II
Specifications:
LOA (Length Over All): 25.30m
Beam Max.: 6.00m
Displacement:About 58tons
Max Speed: above 45 knots
Range @ 32knots: 650NM
Characteristics
The Shaldag MK II is a multi-mission combat-proven vessel. Due to its special all-aluminum design and top speed of above 45 knots, it is one of the fastest FPCs in the naval arena, assisting navies, coast guards and law enforcement authorities in missions where high intercept speeds are required.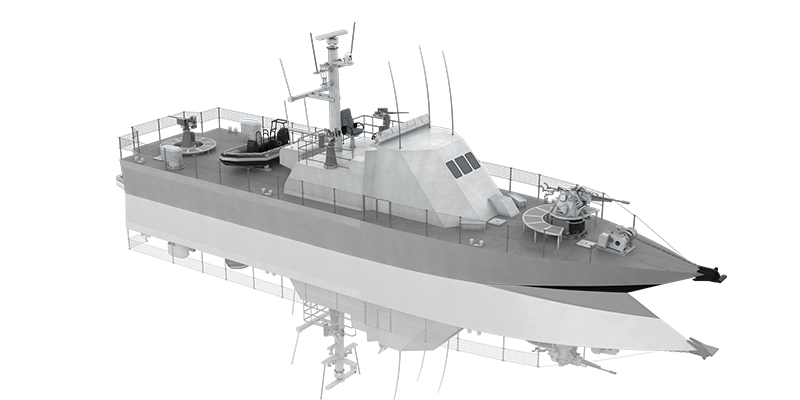 Shaldag MK III
Specifications:
LOA (Length Over All): 26.70m
Beam Max.: 6.00m
Displacement: About 72tons
Max Speed: 45knots
Range @ 32knots: 700NM
Characteristics
The Shaldag MK III was specially designed for the Israeli Navy.. Though similar to the Shaldag MK II, its expanded specifications deliver increased seakeeping performance as well as higher payload capacity.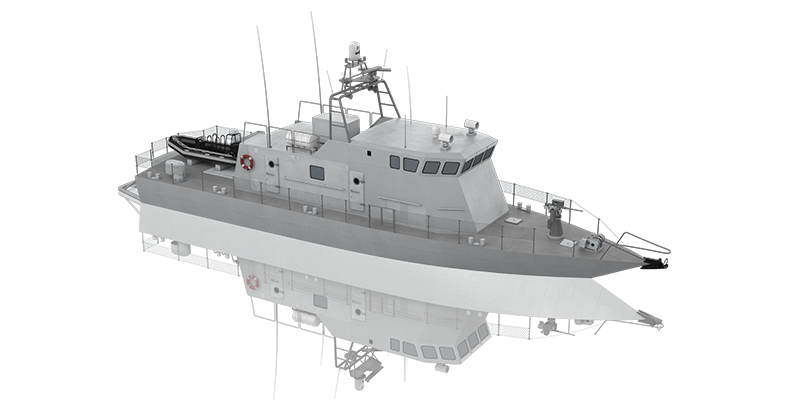 Shaldag MK IV
Specifications:
The Shaldag MK IV ‒ identical to the Shaldag MK III with a modified interior ‒ is designed for coast guard missions, including fighting illegal immigration, in extremely cold waters.
Characteristics
The Shaldag MK IV provides improved living conditions and expanded storage space.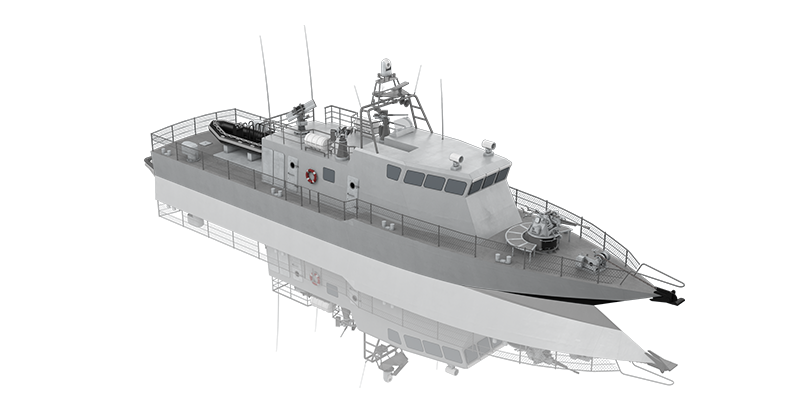 Shaldag MK V
Specifications:
LOA (Length Over All): 32.65m
Beam Max.: 6.20m
Displacement: About 95tons
Max Speed: above 40knots
Range @ 12knots: 1000NM
Characteristics
The Shaldag Class' largest family member is a combat-proven, all-aluminum, light and fast vessel with higher payload capacity, designed for naval security missions.. The Shaldag MK V, as with all members of the Shaldag Class, provides a high level of maneuverability and seakeeping. Designed to operate in distant arenas, it is cost-effective with a high firepower-to-displacement ratio. The Shaldag MK V is a recognized leader in the protection of littoral and EEZ waters.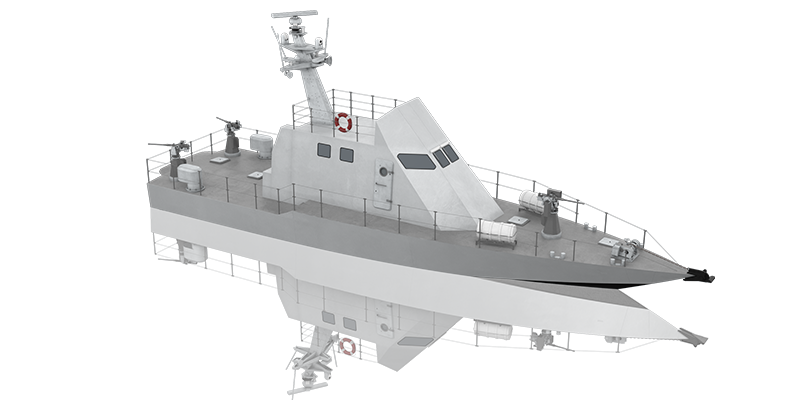 Mini-Shaldag
Specifications:
LOA (Length Over All): 19.80m
Beam Max.: 4.80m
Displacement: About 35tons
Max Speed: about 55knots
Crew: 5 personnel + 8 Special Forces
Characteristics
As the Shaldag Class' newest and fastest family member, sailing at up to 55knots, the Mini-Shaldag is the ideal solution for short-range missions where speed and agility are required. Due to its smaller and more efficient design, state-of-the-art machinery, auxiliary systems, and stabilized armament, the Mini-Shaldag shortens the response time to any developing situation.